Bangladesh is in a tough group of the AFC Asian Cup. Bangladesh, in the fourth round of the qualifying round, got all the strong opponents. In the last round, Jamal Bhuiyan's team got a place in Group E along with Bahrain, Turkmenistan, and host Malaysia.
Match against Maldives and Mongolia in FIFA window in March. The National Team Management Committee has held an online meeting to prepare for the national team. After the meeting, coach Haver Cabrera spoke to the media. However, The Spanish national coach is focusing on performance in the selection of players for Maldives and Mongolia.
Head coach Haber Cabrera said there is an opportunity to test students in the FIFA window before the tournament. And for him, the team will form on the basis of performance.
He further said that age does not matter here. I am choosing players based on how good their performance is. Several forwards, strikers have come to my notice in BPL. I hope I can build a good team.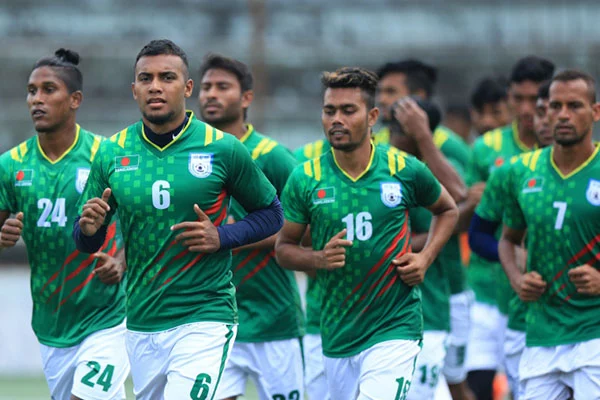 Cabaret will announce the list of players on March 14 or 15. Because of Corona, he may have 30 footballers on the list. In the pool of 50 footballers of the national team, now everyone is vaccinated against corona.
BFF general secretary Abu Naeem Sohag said, "If any new player comes to the list of 50 players, we will definitely bring them under the corona vaccine."
Meanwhile, the draw of the final qualifying round of the AFC Asian Cup China 2022 has been held. Bangladesh's opponents in Group E are Malaysia, Bahrain, and Turkmenistan. In terms of ranking, Malaysia is 32 steps ahead of Bangladesh, Bahrain is 96 steps and Turkmenistan is 52 steps ahead. What will be the mission in such a situation?
In response to this question, head coach Haber Cabrera said, "Our opponents are very strong in the final qualifying round of the Asian Cup." But we will try our best to be ready. The rest will depend on the field game. Being able to play here is a big opportunity for Bangladesh.
Bangladesh will play against Bahrain on June 7, Turkmenistan on June 11, and host Malaysia on June 24 in a round-robin league format. All the matches of this competition will be in Malaysia.