Football is a collective game and no matter how strong any specific department is, harmony should be there from the goalkeeper to the striker otherwise a team couldn't find the formula of winning the matches and the titles. However, the goal is the most important thing in this beautiful game. That's why goal scorers are the most adorable and fan-favorite among all. The limelight finds the attackers every moment, the commentators and the press use most words to describe them and every club's hierarchy spends most of their time and money to pick up the best possible suit for their team. If somehow a club could manage to ensure the service of a world-class forward, then it secures things for the foreseeable future.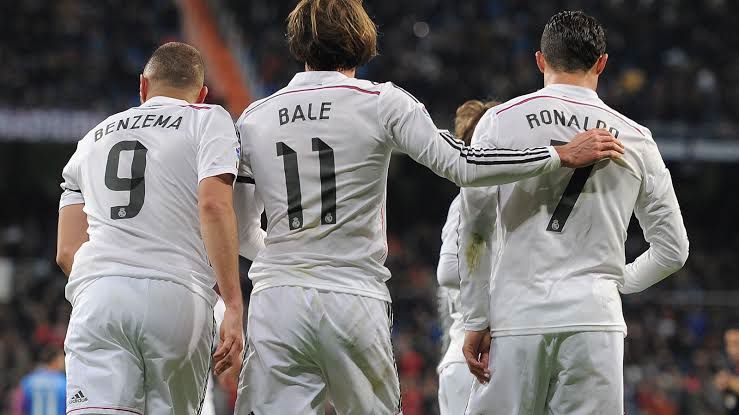 What if a club could bring a perfect attacking side where all the players can perform smoothly. It would be a managerial dream nevertheless, this phenomenon has happened a couple of times in the history of European club football. Johan Cruyff's Barcelona which was famously called Dream Team had a triumvirate, consisting of Hristo Stiochkov, Michael Laudrup, And Romario. That Barcelona team swept domestic trophies between 1989 to 1993 including their first-ever Champions League trophy. Magical trinities did a lot to ensure that dominance across Europe.
Read Also: Bellator 274: Date, Start Time, Live Stream and Prediction
Real Madrid had a mercurial trident in Cristiano Ronaldo, Benzema, and Bale, and success flooded at Santiago Bernabeu during their time. They won plenty of accolades including 4 UCL, notably three of which came in three consecutive years. They scored plenty of goals and destroyed opponents at will. Ronaldo left the club in 2018 which eventually broke that deadly partnership.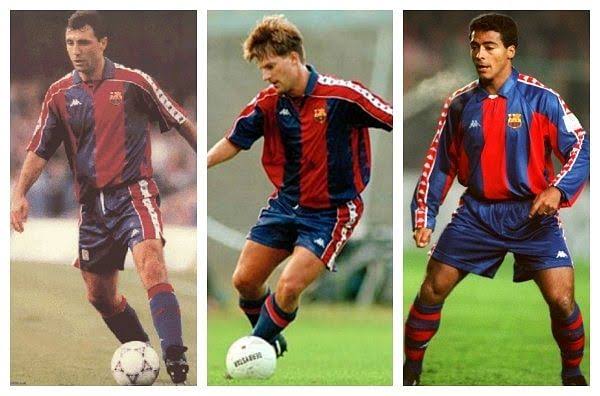 Barcelona once had a crazy, adorable and lethal front trident of Messi, Neymar, Suarez fondly known as MSN. The three seasons these three played alongside put a celestial show on the pitch scoring more than 100 goals on each occasion and they won 9 titles including the 2014-15 season's incredible Treble. The South American trio scored 371 goals and delivered 188 assists between 2014 to 2017. The record of Most goals in a season from a front three is also in their accusation, however, in 2017 Neymar left the club and Barca's search for a perfect replacement took place. Since then, they bought plenty including Dembele, Coutinho, Griezmann, Malcolm, Braithwaite to name a few. The first three names on the list all costs 100 million-plus and the others didn't come cheap either. In total the Catalan club spent 552 million while they welcomed many through free transfer also, for instance, Aguero, Depay, and most recently Aubameyang to find a proper solution in the attacking department. Messi's infamous transfer, the release of Suarez just adds the misery.
Barcelona finds the answer:
However, after so many hits and misses, Barcelona seems to have an answer here. The arrival of club legend Xavi uplifted the mentality of the players and now they have a recognized trio in Traore, Ferran Torres, and Aubameyang. Xavi also has Fati, Depay, Luuk De Jong, Martin Braithwaite, and some very potential young players in Jutgla, Ez Abde. Dembele will leave in six months and the manager can easily find out whom to keep and whom to sell before the start of next season nevertheless, the promising start of new arrivals offer a breath of relief to the fans of the Club.