The wait for the new valorant skin bundles will finally be over. As the campaign of the Chronovoid bundle will end soon, Riot will be introducing the new skin bundle Crimsonbeast to the players.
The current valorant skin bundle campaign is offering us the Chronovoid Skins. The campaign is going to end within a day. The players around the world will be waiting eagerly for the new skin bundles, and this time, Riot will not be disappointing the players.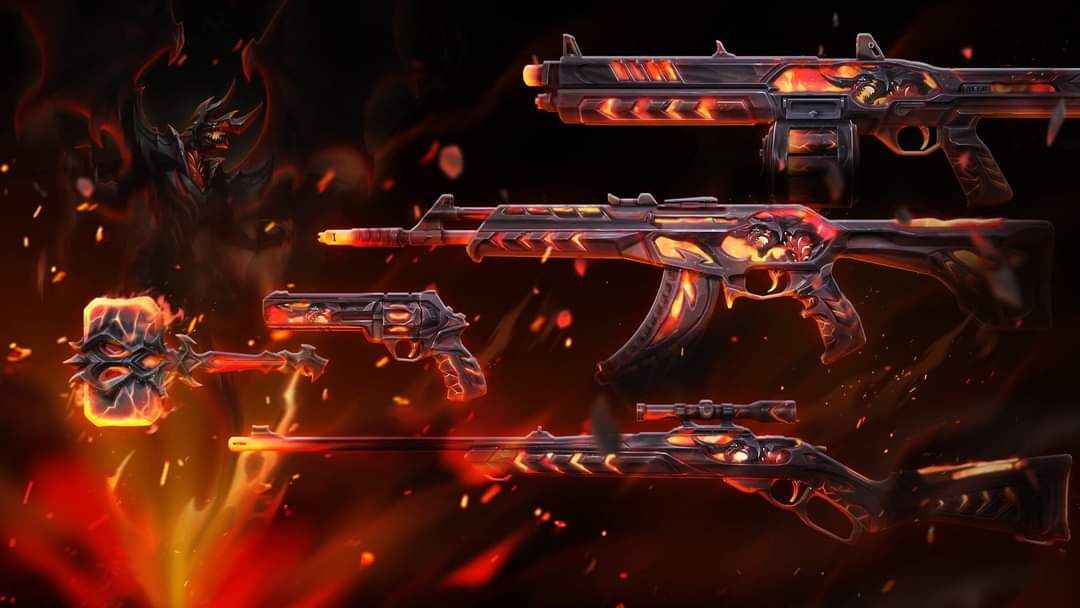 The new Crimsonbeast will include some of the best gun skins of the game. The leaks show us how amazing the skins are, especially, the melee that looks like a burning axe and the look of the Vandal is amazing.
The bundle will include skins of the following weapons:
Melee
Sheriff
Judge
Marshal
Vandal
According to the rumors, the bundle will cost 7,100 valorant points. The previous Chronovoid skin bundle cost 8700 VP. According to the rumors, the Vandal may cost 2100 VP points.
So, please let us know, is it worth buying? Will you buy the flaming skins and enrich your inventory?