The football world erupts to protest against the invasion of Russia in Ukraine. Barcelona and Napoli players stand against war.
Vladimir Putin declared war on Ukraine by invading the country. In the early hours of Thursday morning- with various aspects of the sports community coming together to condemn the day's events. Before their Europa League play-off second-leg in Southern Italy, Barcelona and Napoli players came together in a peaceful action before kick-off. All 22 players standing before a banner condemning Russia's actions.
Meanwhile, Ukrainian forward Ruslan Malinovsky scored a goal for the Italian. Against Atlanta during their clash against Olympiacos in Europa League. And unveiled a shirt that read, " No War in Ukraine".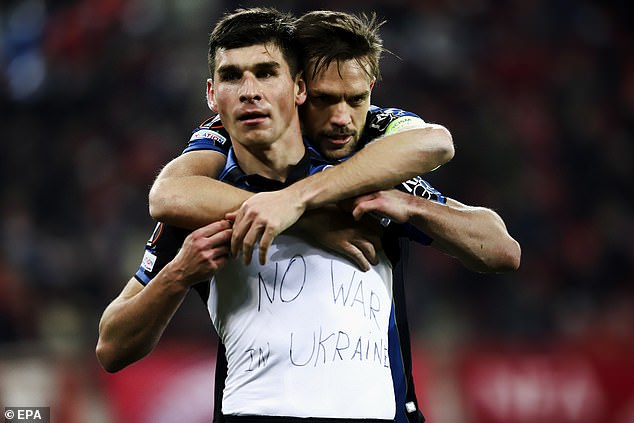 Manchester City defender and Ukraine International, Oleksandr Zinchenko, 25, said on Tuesday that he 'can't stand back' whilst 'the whole civilized world is concerned about my country'. He has again taken social media on Thursday morning. Zinchenko posted a picture of Putin in his Instagram story and put a caption saying, 'I hope you die the most painful suffering death, Creature.' Hundreds of Ukrainian troops were killed in early clashes, Kyiv said. As the fight came to them on all fronts at moment's notice. Cruise missiles, guided bombs, and GARD rockets took targets from east to west.
Read More: Russia Invade Ukraine; Sports in tatters
Sochi Grand Prix?
Earlier on Thursday, four-time Formula One World Champion Sebastian Vettel called for the Sochi Grand Prix in September to be boycotted.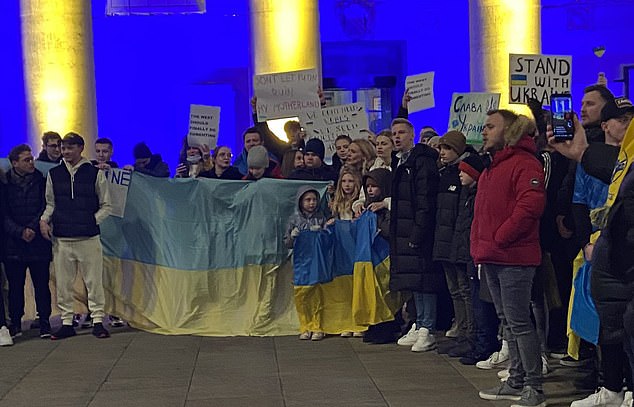 The fate of World Cup qualifying Play-offs!
Meanwhile, the football association of Poland, the Czech Republic, and Sweden have demanded that next month's World Cup qualifying play-offs be moved from Russia in the wake of the invasion. Russian National team footballer Smolov, who has earned 45 National team caps in his career posted a black square and wrote the caption, " No War" along with a broken heart emoji and a Ukraine flag.