Recently, San Francisco 49ers kicker Robbie Gould made an optimistic expression on second-year player Trey Lance as the team's starting quarterback in 2022. "He's a lot more mature than people think or know," Gould told NBC Sports Bay Area.
This time Star linebacker Fred Warner adds more to it. As training camps near, the big question now in San Francisco is whether he is ready to lead the historic franchise. "He's ready for it", says Fred Warner.
"I continue to say, man, how much I've admired the way Trey has taken on just all the criticism, all I guess you could say is all the pressure people are trying to put on him. He's been super professional about it, especially with how young he is. He's very mature for his age" Warner said on the Rich Eisen Show.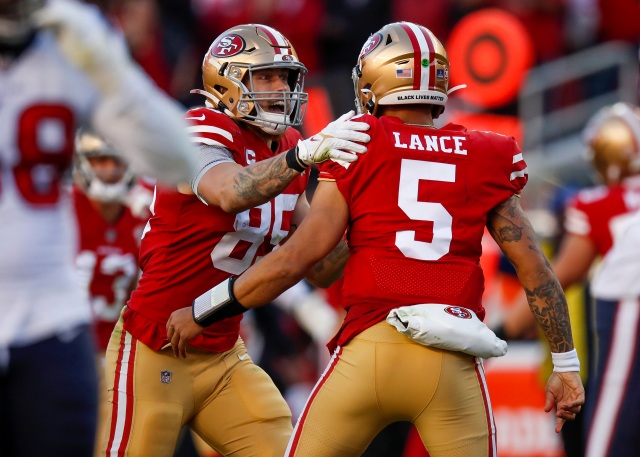 "He's fit in with the group since Day 1," Warner said. "I think he's come in with the right mindset, the humility. The front office continues to bring in guys that love the game. They love football. They are good people. And Trey's continued to work hard. And that's how you build respect amongst your teammates and your peers, is by putting in the work, day in and day out, and guys seeing that.
Now it's Lance's turn to show his talent and prove Warner right.