Novak Djokovic and Jannik Sinner will play each other in the quarterfinals of the Wimbledon tournament for the second time in their careers. On Tuesday morning at 8:30 a.m. Eastern Time, they will play on Centre Court. Here is a preview, some information, some predictions, some odds, and some instructions on how to watch this Djokovic vs Sinner match.
Preview
Novak Djokovic will go up against Jannik Sinner in the quarterfinals of Wimbledon 2022. At the London tournament, Djokovic wants to win his eighth title.
The top-seeded Djokovic is now ready to play the second-seeded Tomas Berdych after beating the wild card Tim van Rijthoven 6-2, 4-6, 6-1, and 6-2. In addition to trying to win his second title of the year after winning in Rome, the Serbian player will also have the chance to make his winning streak of 25 matches at Wimbledon even longer.
Novak Djokovic has won 25 straight matches at Wimbledon since he had to leave the 2017 quarterfinals with an elbow injury against Tomas Berdych in the second set. In recent years, he has become known as a "machine." If you leave out that win, he has won 29 straight matches that were decided on the court. In his first four matches of the year, Djokovic has only lost two sets, one of which was against Tim van Rijthoven in the fourth round on Sunday. The score of the match was 6-2, 4-6, 6-1, and 6-2.
On the other hand, Sinner is in the Wimbledon quarterfinals for the first time after beating the Spaniard Carlos Alcaraz 6-1, 6-4, 6-7(8), 6-3 in the last round. During this match, Sinner never lost his serve. Taking everything into account, Sinner's victory over Alcaraz was an amazing feat for the 20-year-old. Everyone on the planet agrees that the Spaniard is one of the best young players in the game, but Sinner isn't as well-known, so he doesn't get as much credit for that.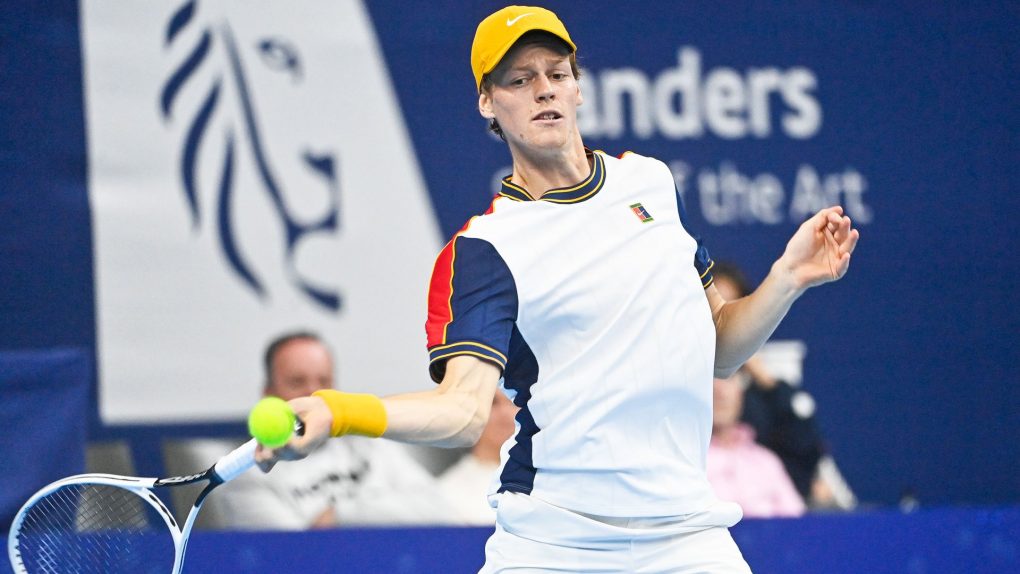 The Italian is only a few years away from being a teenager himself, but he has already been a Top 10 player, and there is a chance that he will be one again before the end of the year. Sinner is also having a great tournament in London so far. He has already beaten Stan Wawrinka, John Isner, and Alcaraz. He is now in a good mood. The win over Isner was even more impressive because the American had just knocked out Andy Murray in the match before this one. If the Italian won, it would be the first time in his professional career that he made it to the semifinals of a Grand Slam tournament.
When is Djokovic vs Sinner?
The Novak Djokovic vs Jannik Sinner Quarter Final will start at 1.30 p.m. BST / 8.30 a.m. ET / 5.30 a.m. PT on Tuesday, July 5.
Where is Djokovic vs Sinner?
Djokovic vs Sinner match will take place at Center Court, Wimbledon.
How to Watch Djokovic vs Sinner Wimbledon Quarter-Final 2022?
UK:
BBC
BBC iPlayer
Eurosport
Discovery Plus
USA:
ESPN
Tennis Channel will live telecast the Djokovic vs Sinner match

Peacock, Sling TV, Fubo TV, DirecTV Stream (Live Streaming)
Australia:
Channel Nine
Nine Plus
Stan Sports
Canada:
France: beIN Sports
Germany:
India: Star Sports
Italy:
Japan:
New Zealand:
Serbia:
Spain:
Djokovic vs Sinner Head-to-Head
In their head-to-head matchup, Djokovic now has a 1-0 lead over Sinner. Their one and the only previous match was at the Rolex Monte-Carlo Masters, where Djokovic won with a score of 6-4, 6-2.
Prediction
Both players showed that they are a force to be reckoned with right now by putting on a great match. Djokovic will need to be at his best here if he wants to keep going after his 21st Grand Slam title. In the round before, Sinner's match against Alcaraz was called a match between two rising stars. Alcaraz is a player who is thought to be one of the world's most talented young players.
The Serb is without a doubt the best player who has ever been at returning serves, but Sinner is also very good at it. The winner of this match may depend on who can read the other player's serves better. There is a strong case for the young Italian, but Djokovic's amazing track record at Wimbledon and his ability to keep his mind on the task should be enough to get him through, even if it takes him four or five sets to finish the job.
Djokovic's match against Sinner at this year's Wimbledon will almost certainly be the hardest match he has ever played. The Italian player seems to be comfortable playing on grass, and he hasn't shown any clear weaknesses in his game.
Despite this, Djokovic now has an air of absolute superiority and is a master at managing the game. It's very likely that he will find Sinner's weaknesses on the surface and use them to their fullest extent.