The golden period of FC Barcelona:
Barcelona reigned European football for more than a decade. One of the best academies in football produced the world's best players, the likes of Lionel Messi, Xavi, Iniesta, Busquets, Pique, Valdes, and many more. They purchased players with a vision back then and they served wholeheartedly. Ronaldinho, Eto, Villa, Mascherano all came to the Camp Nou and shined.
From 2003-04 to 2018-19, the Catalan club won 4 UCL, 10 league titles, and plenty of other trophies possible. They became the first Spanish team to win a treble in 2008-09 and the first-ever team in European football to win a Sextuple in a single year. In 2009, they won la Liga, Copa del Rey, Champions League, Spanish super cup, European super cup, and Club World cup which means every trophy possible. They again won the treble in 2014-15 and nearly replicate 2009s heroic but fall short and won Penta. Such was their dominance.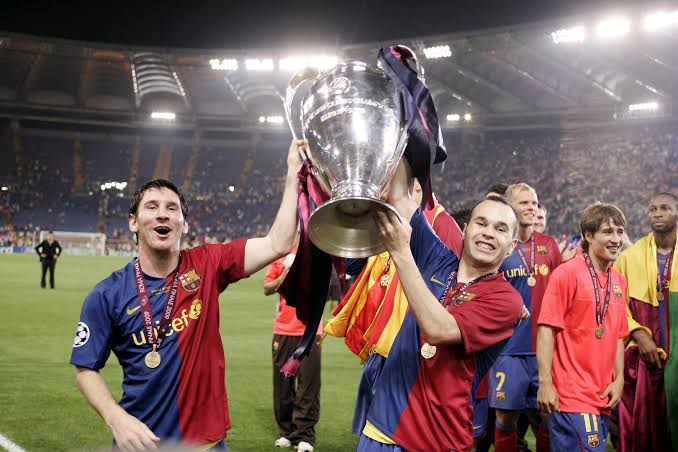 Hit the bottom:
However, every good thing comes to an end. Failure to replace players properly, lack of planning and vision, and poor leadership and management lead the club to a disastrous destination. After years of financial mismanagement, Covid hit stood the club in front of the harsh reality. They are not the best club in the world anymore. Even more so, they're on the verge of being bankrupt as the long and short-term debt hit the 1 billion mark. They took desperate measures to protect the club and still failed to make the right decisions. Which results in the offloading of their legendary striker Luis Suarez to title rival Athletico Madrid. The irony was, he helped them to win la Liga in that season, 2020-21. And the worst thing happened in 2021 Summer when they failed to keep their greatest ever player, Leo Messi.
Once The Catalan club didn't sack a manager in a time span of 19 years and after that, they sacked 3 within 2 seasons. On and off the field they reached the lowest point. Bartomeu's lead board resigned and Joan Laporta seat at the helm. He sacked club legend Koeman as the manager and appointed another legend Xavi.
Time for Hope & Grow:
Xavi failed to keep Barcelona in the UCL and his team is now in Europa League for the first time in twenty years. However, he started to sort things out. Barca had problems in every department. In some matches they couldn't utilize chances to score goals and won the game, in some others they failed to defend. Sometimes their midfield failed to control the game.
Xavi identified the drawbacks and started to find the resolution. The club backed him in the 2022 Winter transfer window. They recruited the likes of Aubameyang, Adama Traore, Dani Alves, Ferran Torres. The January signings hit the ground immediately. Barca is now in the last 8 of the Europa League. Once it seemed they might fail to be in the top 4 in la Liga and will fail to reach next season's UCL directly. Nevertheless, they are now 3rd in the league standing.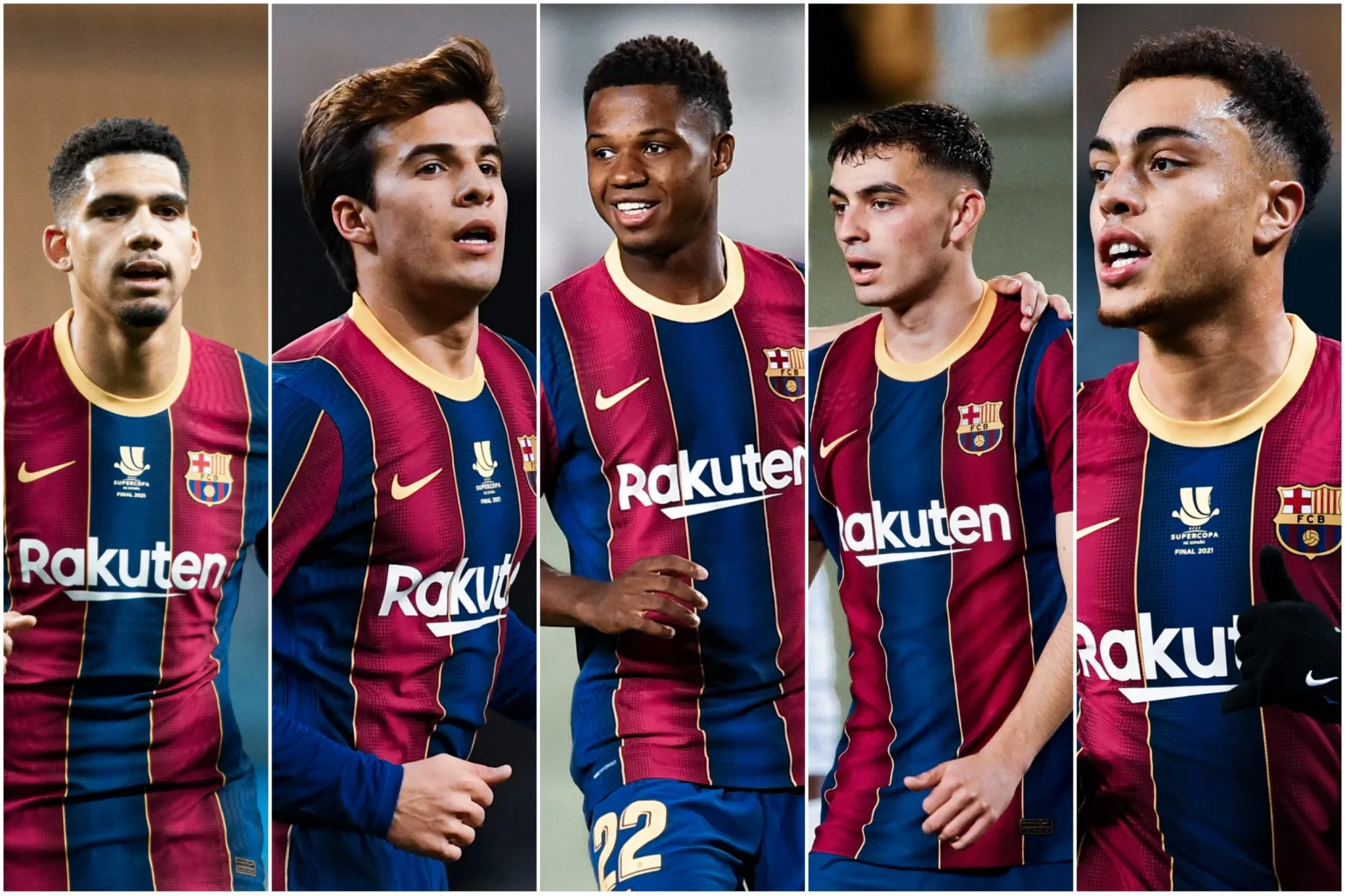 Some more changes of Barcelona:
Outgoings:
Barcelona is looking to offload some fringe players in the next transfer window. They have to balance the salary book and resize their squad. Xavi has now plenty of options in the upfront. Therefore he wants to sell Memphis Depay and Martin Braithwaite as he opts to play with Torres, Aubameyang, and Traore. He has injured Fati and Luuk De jong at his disposal too. Ousmane Dembele didn't sign in a contract extension. So it is yet to clarify what will happen with him. Same kind of situation for academy graduate and versatile midfielder Sergi Roberto who is currently out of the team due to injury. Xavi wants to keep him but the club doesn't offer him any contract renewal. The most likely cause might be Roberto will not remain in the club. The costliest man in the history of the club Coutinho is on a loan to Aston Villa and he may stay there as he revives his vintage form. Barca doesn't want to carry a load of his astronomical salary anymore and they now have a lot of young guns in midfield. In Ter Stegen, Barcelona has faith though he couldn't translate his full worth recently. In this circumstance, it won't be surprising if the club will search and buy another goalkeeper. Clement Lenglet and Jordi Alba could show the door also although the latter is still serving wholeheartedly.
Incomings:
Barca signed many in free transfer and seems like they will continue to do this as they are the frontrunner to sign Andreas Christensen and Cesar Azpiliqueta from Chelsea, both of them will be free in the next summer. They're also in the pole position to sign Ac Milan midfielder Frank Kessie. They have many in this position however, the coach believes that Kessie's physicality and strong presence can help the club in many ways. Apart from the three free transfers, the Catalan club has their sight firmly on Erling Haaland. Where will the Norwegian go is still a mystery as City, Madrid is also in talks with the players' agent. Still, the Cules feel like they can nail down the deal.
Xavi has some serious talent at his disposal in Gavi, Nico, Pedri, Fati, Ferran, Araujo and De Jong to name a few. If the club allows him enough time then we can see the mighty Barcelona once again within a couple of seasons.